Voted Best of Mount Pleasant 2023
In-house florist for The Loutrel Charleston.
A few of our Luxury Brand and Business Clients: Lexus, Patron, Town Centre, Charleston Fashion Week, Barbara Bush Foundation, Art on the Beach, The Restoration Hotel Charleston, Harbour Club, Dunkin, Holy City Hospitality.
Boone's Blooms is friendly, trustworthy and dependable.
We strive to ELEVATE your business or home with beautiful and interesting florals and fresh perspective.
We listen! It's about you and what you're working to accomplish.
You can expect exceptional client experiences when you work with us!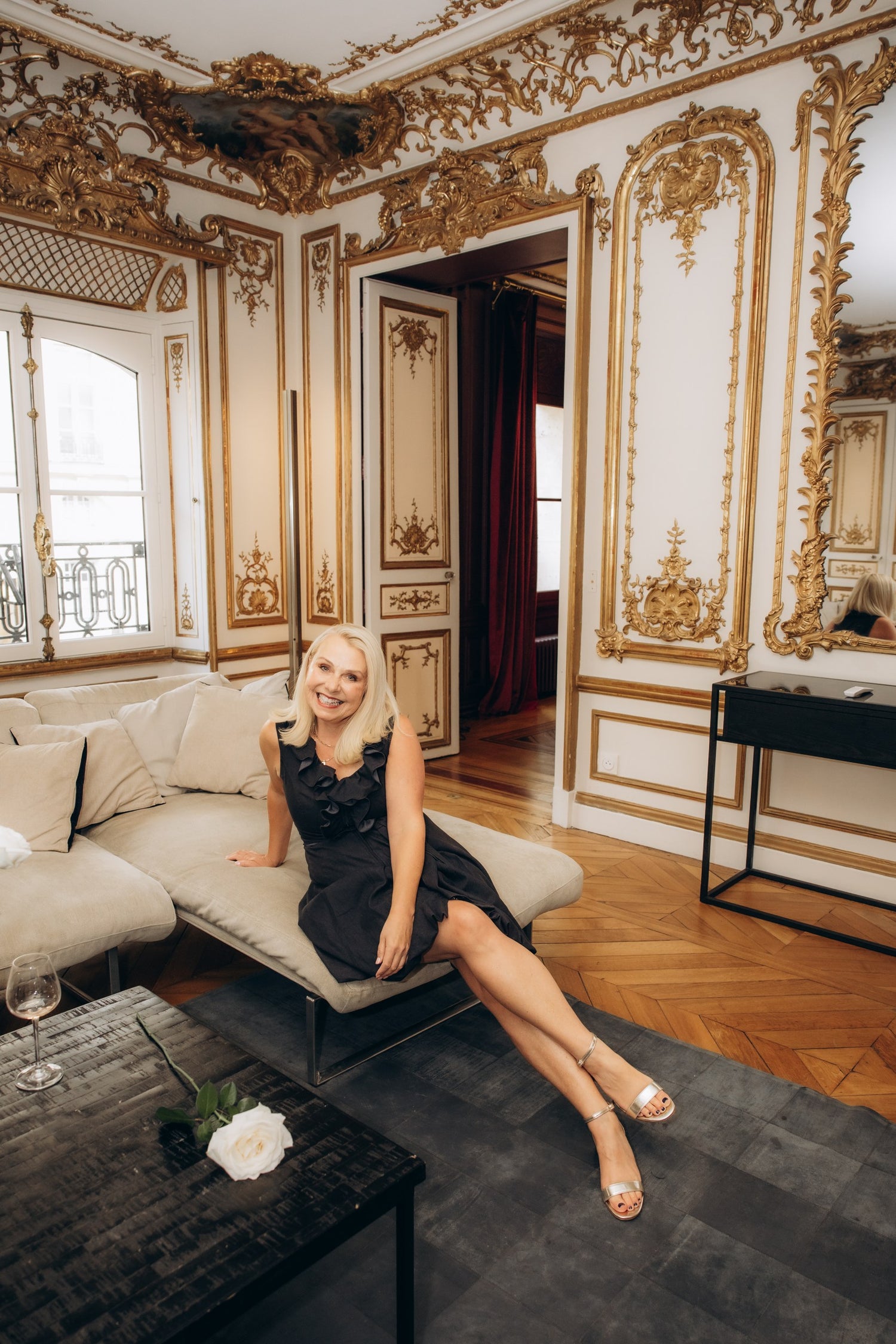 MEET KELLY 🌸
Owner, Boones Blooms
Hi Y'all, I'm Kelly Carlson. Owner and Lead Creative at Boone's Blooms.
Thank you for taking the time to stop by and get to know us! I'm passionate about providing the very freshest flowers in a unique way for your Hotel, Luxury Brand, Business, Retail shop, Restaurant, Home or Event.
Think of me as an extension of your team. I'll convey your brand standards to your guests or clients in an interesting way that makes them feel at home.
Flowers ELEVATE your brand, image and guest satisfaction.
With a rich history in the Corporate sector, I understand the importance of budgets, communication and integrity. The best relationships are those that lift each other up and help them succeed.
Each year, Boone's Blooms works exclusively with a small number of clients to insure they receive exceptional service and our undivided attention. (You don't have to fight with brides for our attention!) Every flower is purchased exclusively for your lobby, restaurant or event.
Interested in learning more? Let's get together and chat, you can reach me at kelly@boonesblooms.com or by phone at 843-806-7517.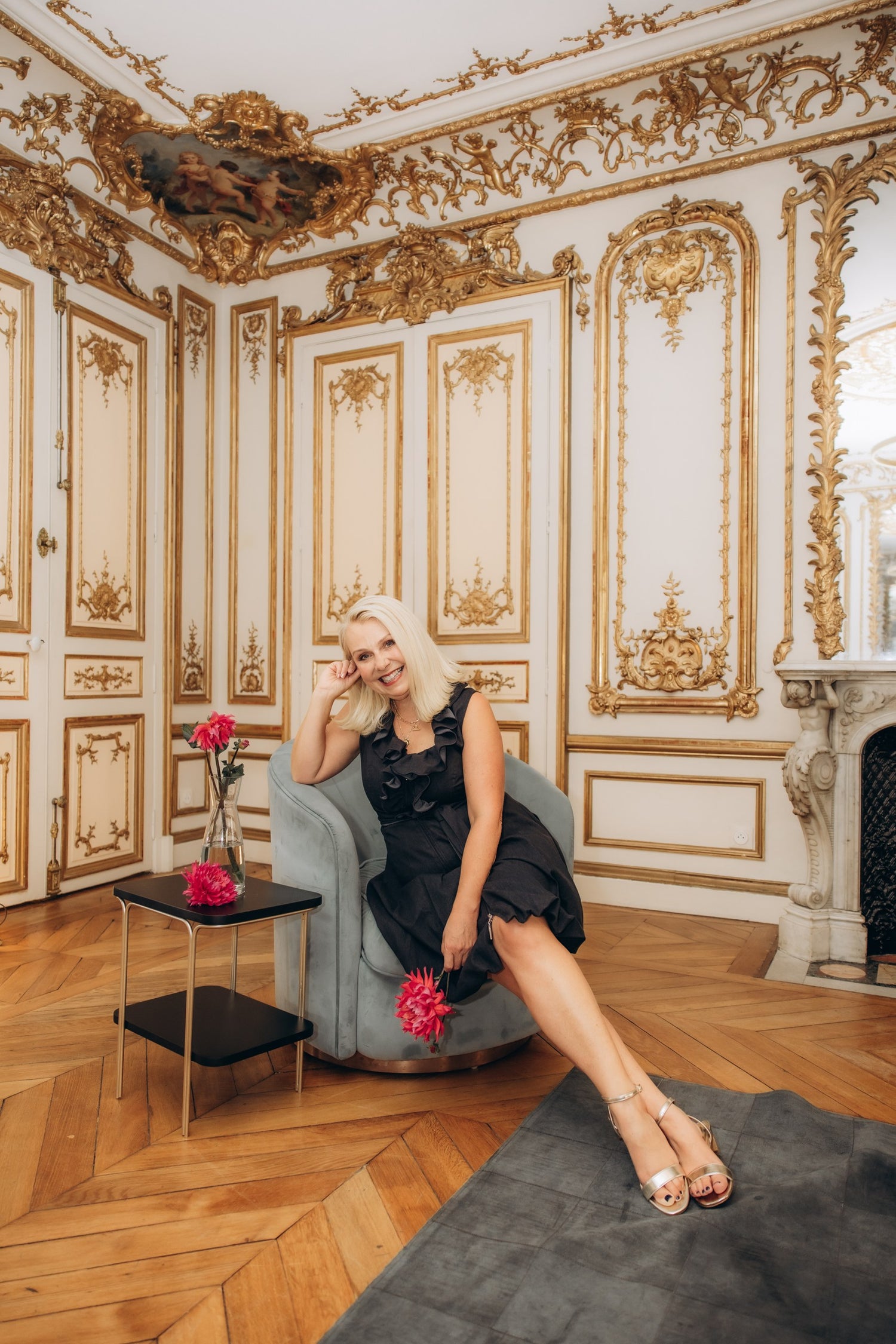 About | Kelly
What is your favorite thing about being a floral designer?
I love understanding my clients needs and vision then providing unique designs that exceed their expectations.
What makes you stand out?
Boone's Blooms works with a very exclusive group of clients to insure that they receive EXCEPTIONAL service from us. Additionally, we provide a fresh look and unique floral designs. I love when my client's clients or guests visit them to see what's new with their flowers and share that with friends on social media.
Why should Businesses have florals?
Flowers indicate to your customers or clients that you care about them and their experience. It calms them and makes them feel at home. The world is a more beautiful place with flowers.
What's New at Boone's Blooms?
I just returned from an amazing trip to London and Paris to learn from some of the top hospitality florists and be inspired by the florals. I'm very excited to bring this knowledge back to Charleston and provide my clients with a FRESH perspective that no one else in town can provide.
What are you involved with outside of Boone's Blooms?
Currently, I'm President of the Board of the Undergarment Society. A Charleston based 501(c)3 that provides undergarments to women in need in the Low Country.
Additionally, I'm active in the Mt Pleasant Chamber of Commerce and The Charleston Hoteliers Network.

LET'S CONNECT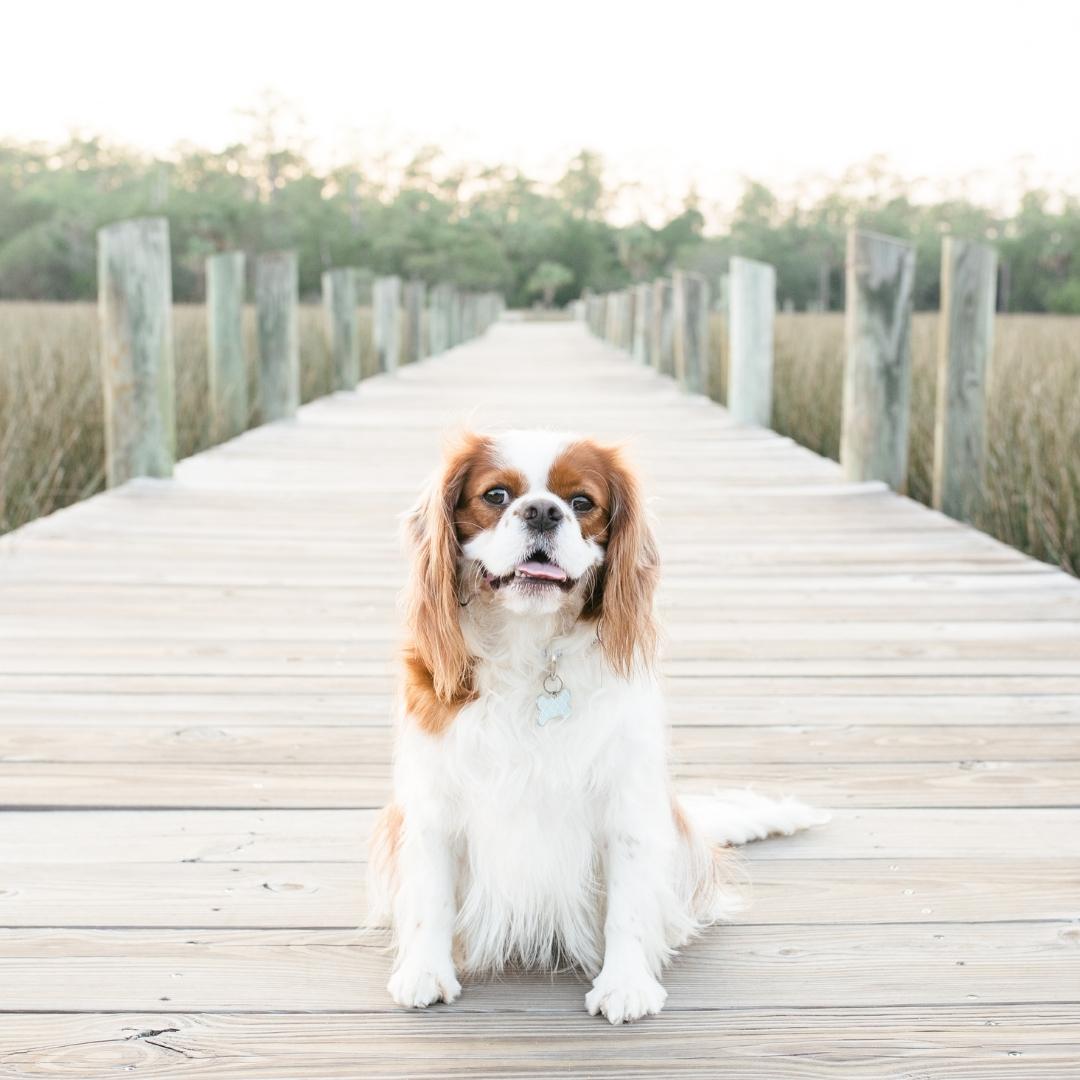 MEET BOONE 🐾
This handsome little guy, a Blenheim Cavalier King Charles Spaniel is our namesake.
Boone enjoys long naps, collecting shells on IOP beach, bubble chasing, snacks, and stopping to smell the flowers – of course!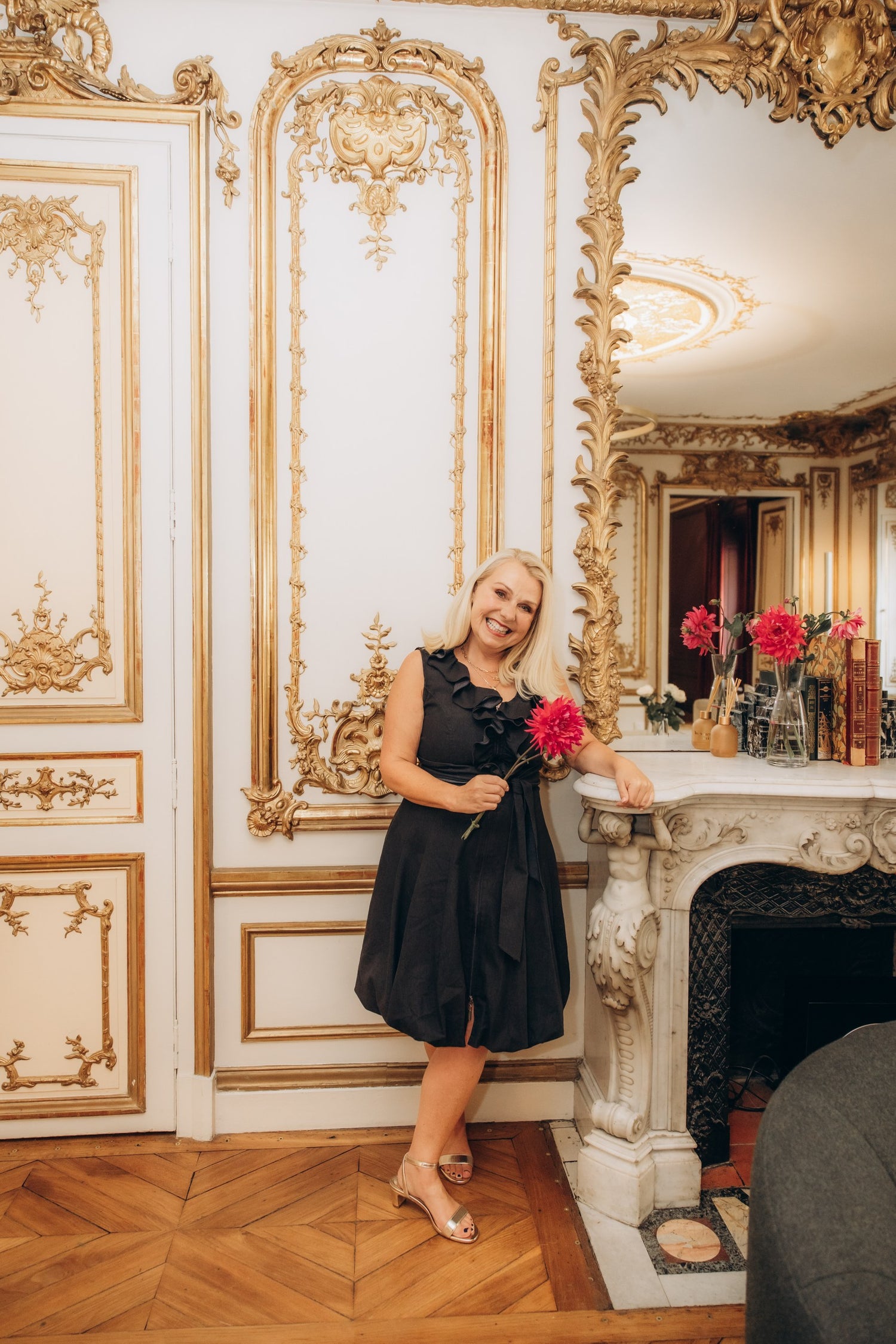 Working with us
What sets Boone's Blooms apart as a Corporate / Hospitality Florist?
Kelly spent the majority of her career in corporate America and understands professionalism, deadlines, prompt replies and coming in on time and at budget.

How are you different than other Floral shops in town?
Boone's Blooms only works with a handful of Hospitality, Luxury Brand, Retail and Business accounts so we can provide them with EXCEPTIONAL service and dedicated design time. We consider ourselves an extension of your team.

I'd like to know more, what's the next step?
Please email or call Kelly for a visit. Let's talk about your priorities and goals and how our florals can elevate YOUR customer's experience, your brand and the perceived value of your property.
Kelly@boonesblooms.com
843-806-7517